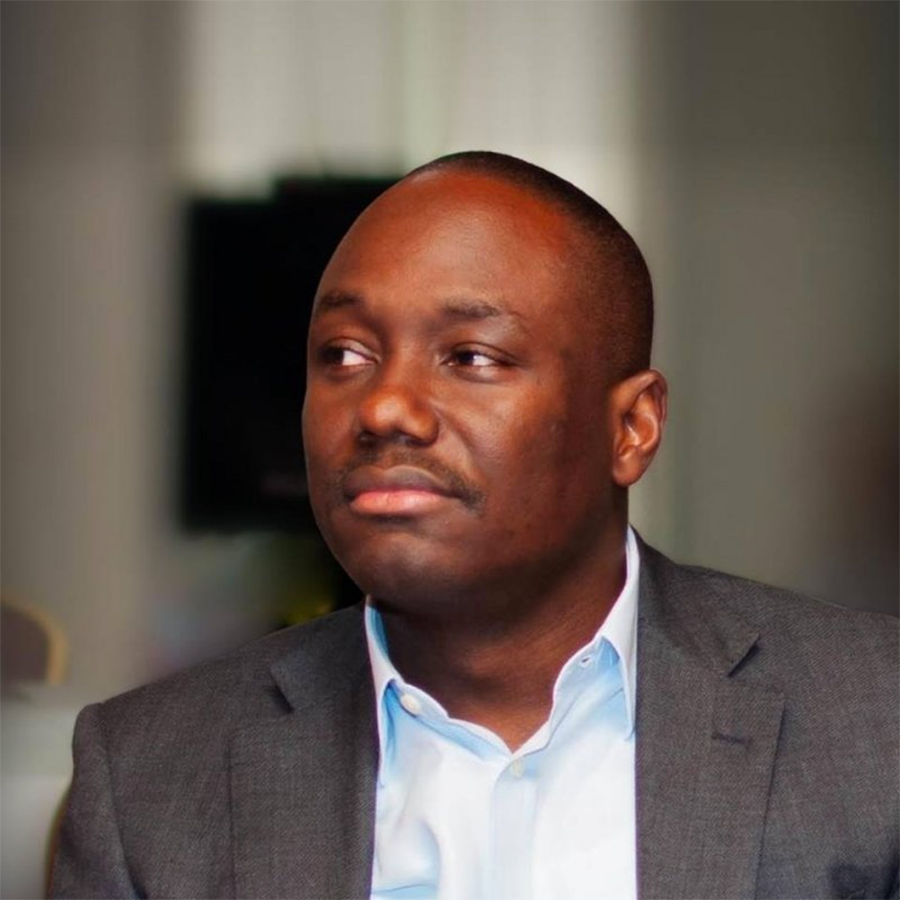 The word "impossible" is not in Michael Amankwa's lexicon. When he returned to Ghana from the US ten years ago to set up his amazingly successful software and transaction processing business CoreNett, he came with big dreams.

Armed with a degree in accountancy and a masters in information technology and telecommunication systems, he left a comfortable life and a safe job to return home because he felt he was "needed more here". He just felt more "relevant" in Africa.

Staying relevant is what drives Michael. He admits that it is perhaps his most over-used word.

When I first met him though I did wonder how long he would remain relevant.

CoreNett was then barely a few months old and burning cash fast. It had no firm customer base and was struggling to get a break in the marketplace.

Yet Amankwa persevered and spared no expense on his technology, people and office space.

I was amazed by his audacity and wondered whether his optimism was misplaced.

Was this a case of putting the cart before the horse? And what if the horse just didn't turn up?

But his experience of failing his O-levels but then going on to pass them with distinction had provided a valuable lesson: if at first you don't success, try and try again. It also gave him a deep belief that with hard work and determination anything was possible.

He caught the bug of the Internet boom in the US and had been involved in two technology start-ups prior to CoreNett.

On our first meeting in 2006, one year after CoreNett was founded, I was amazed at his well-appointed office in a zone of prime real estate in central Accra, right near the Electoral Commission. I could only guess that this was costing him a small fortune.

He clearly felt it was important to have an impressive 'shop front'. Amankwa was struggling to get corporate executives to take him seriously because of his youthful good looks. Then in his early 30s he still looked like a fresh-faced graduate. The MBA ('me ba aha akye') set viewed him with suspicion – they just could not reconcile Amankwa's technology experience and superior product offerings with the young man in front of them.

To compound the problem Amankwa did not have a wide or deep enough social network to open the right doors for him.

As for competition, his luck couldn't have been worse: he was competing against well-resourced multinationals which had built strong relationships over the years with the same financial institutions and clients that Amankwa was hoping to bag.

But those dark days are well behind him now. CoreNett is a bespoke, innovative technology giant with valuable expertise in ATM and bank card technology. It is now the aggregator of choice for mobile network operators, mobile money operators as well as large and respected financial institutions. Its operations are not only in Ghana, but in several other countries in Africa and India.

When I met him recently, I asked him about the journey so far.

"We realized that we had to position ourselves to be extremely innovative," he says. "We had to produce relevant software for our needs. That's why I came home. Because here's where I'm needed."

He adds with a grin: "Relevance! I think we rode the wave."

While there is a pause in the conversation, I ask Amankwa to pass me a bottle of water. This simple request sparks another revelation from the entrepreneur.

He picks up the seemingly ordinary plastic bottle and examines it closely. "Very soon the company that makes this bottled water is going to reward you for drinking their water – something you do every day, and you are going to create wealth from it."

He has created a new software technology – Knoxxi – that is designed to let people make money by being rewarded for loyalty to brands and products they use every day.

It is an intelligent hybrid between social media apps and transactional software platforms.

The name is a reference to Fort Knox, the closely-guarded US bullion depository, because of the security and wealth associated with it.

Amankwa explains: "Knoxxi allows you to convert your life experiences into wealth. It allows you to do three things: to transact, connect socially and create wealth.

"So, for example, the water company rewards you 10 peswas in your Knoxxi account for every GHS 1 bottle of water you consume. The reward is invested for you through a financial product account on the Knoxxi platform that you choose".

"Your reward is used to buy insurance for you and you are able to borrow money up to a specified limit guaranteed by your loyalty points."

Ever the convincing salesman, he asks: "Tell me, where can you invest in a financial product or buy insurance for as little as 10 pesewas?"

The Knoxxi software also allows businesses to learn about their customers and reward them for their loyalty.

This is clearly potentially a very powerful tool. Amankwa certainly thinks so.

"This is what we call true innovation," he says. "Wealth creation is especially needed for our people. This is why I came back home – to be relevant.

"I think I have finally found it. This is what I really want to do."

Later this year he will host students from Stanford University through the SEED program who will help Knoxxi's next phase.

The fact that his software is helping to alleviate poverty and create wealth for people clearly gives him great satisfaction. That feeling of joy in improving other people's lives comes close – but not quite – to the perfect happiness when his children were born.

Currently Amankwa is reading The Lean Startup by Eric Ries, a key book about developing businesses – just one of more than 6,000 books on his iPad. His favorite is the US Tuesdays With Morrie, the memoir by the American sportswriter Mitch Albom. Hearing him speak about the book so passionately it is hard to fight the urge to read it yourself. I ordered it online before I left his office that very night!

I heard someone recently compare Michael to Steve Jobs, the late Apple computer genius. I can see why: Amankwa is as obsessed with using technology to make life easier for people. And he is as obsessed with making a dent on the surface of the planet. I mention this to him. He shrugs it off with a smile. Coincidentally, that is his real life hero.

Might Michael Amankwa really be Africa's Steve Jobs?

Source: Elikem Nutifafa Kuenyehia – Chairman of Oxford & Beaumont Solicitors and author of Kuenyehia On Entrepreneurship, considered a groundbreaking resource on Ghanaian entrepreneurship. Follow him on twitter @elikemkuenyehia.