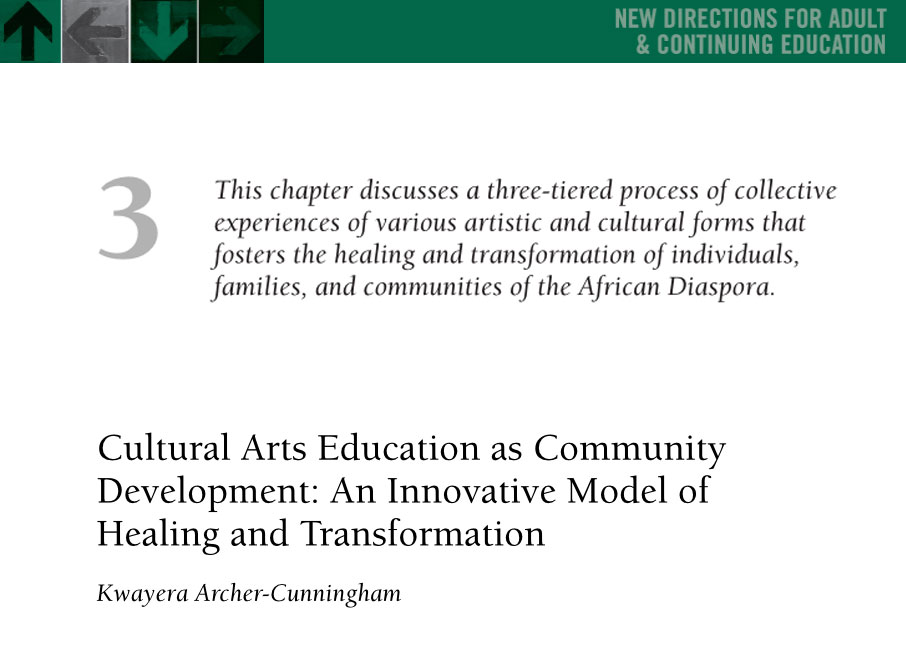 This article discusses a three-tiered process of collective experiences of various artistic and cultural forms that fosters the healing and transformation of individuals, families, and communities of the African Diaspora.
Ifetayo Cultural Arts, located in the Flatbush section of Brooklyn, espouses and practices a three-tiered model of community development that places art and culture at its strategic center. The first stratum of this model is the effect of arts and cultural knowledge experienced communally and development of a collective cultural identity.
Having individuals and families united around a common set of cultural understandings, experiences, values, and modes of identification places the community in a position to continue growing and strengthening. The second tier is educational. Ifetayo exposes individuals, families, and communities to cultures, histories, and attendant art forms that they would not encounter in conventional educational settings.
This is the beginning of positive identification of self in relation to one's heritage. Supplying the tools for positive identification of self and heritage involves offering a curriculum that explores the cultural logics in which art forms are embedded and their particular social, political, ceremonial, and quotidian functionalities. The final tier involves promoting a sense of collectivity among individuals, which is accomplished through the collective experience of artistic and cultural education. This article also offers broader lessons for developing communities through the Ifetayo model of community development.
Rent or purchase article
here.